Salesforce
We hope you enjoyed Serena's discussion on her latest endeavors and advice for today's small business.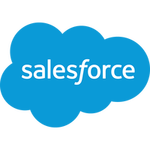 Please click "Grab My Mask" below to redeem your S By Serena exclusive mask.
Your complimentary mask will be added to cart.
Your gift will ship 7-10 days after redemption. We ship via USPS. Shipments may require more time to be delivered as a result of the ongoing COVID-19 impacts.
Your email will be shared with Salesforce in connection with this promotion. This promotion is only for event attendees and we reserve the right to cancel your order if you are not a confirmed registrant to the Salesforce event.